Here are a few pictures from my lion fabric collage quilt.  For this collage I wanted to try something a bit different.  I wanted to see if I could only use a jelly roll pack for the fabrics, I had a lot of reasons for wanting to try.  I also wanted to try and make my pieces of fabric bigger on this one.  It was definitely a learning experience. 
Here are my fabrics: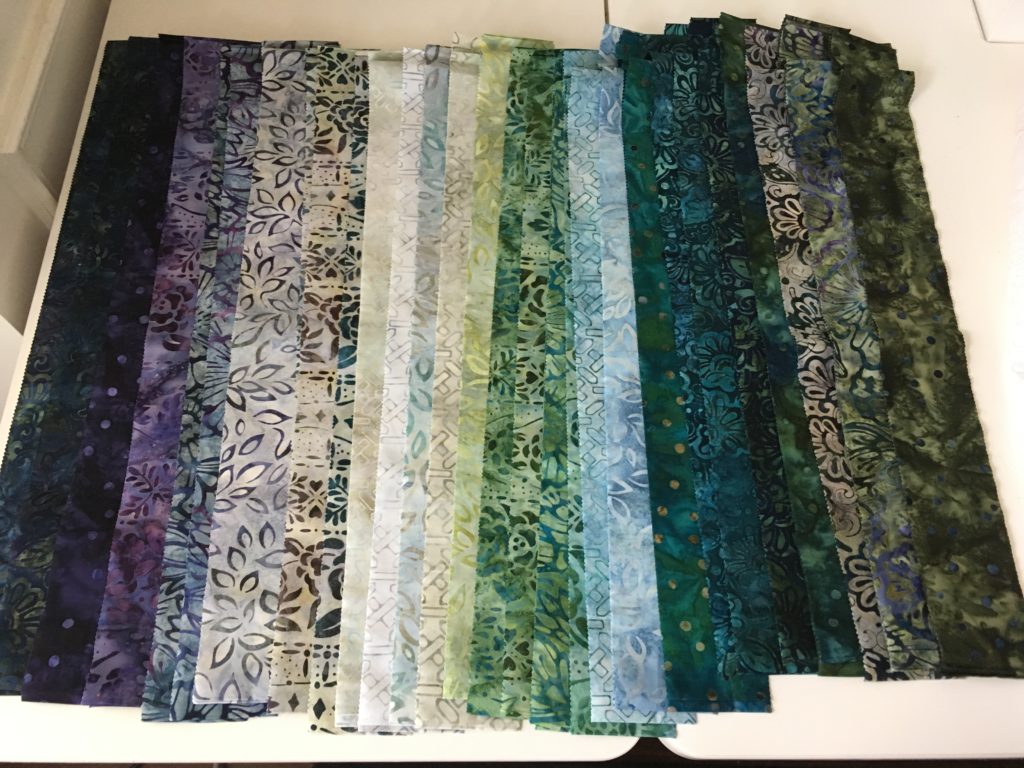 The beginning.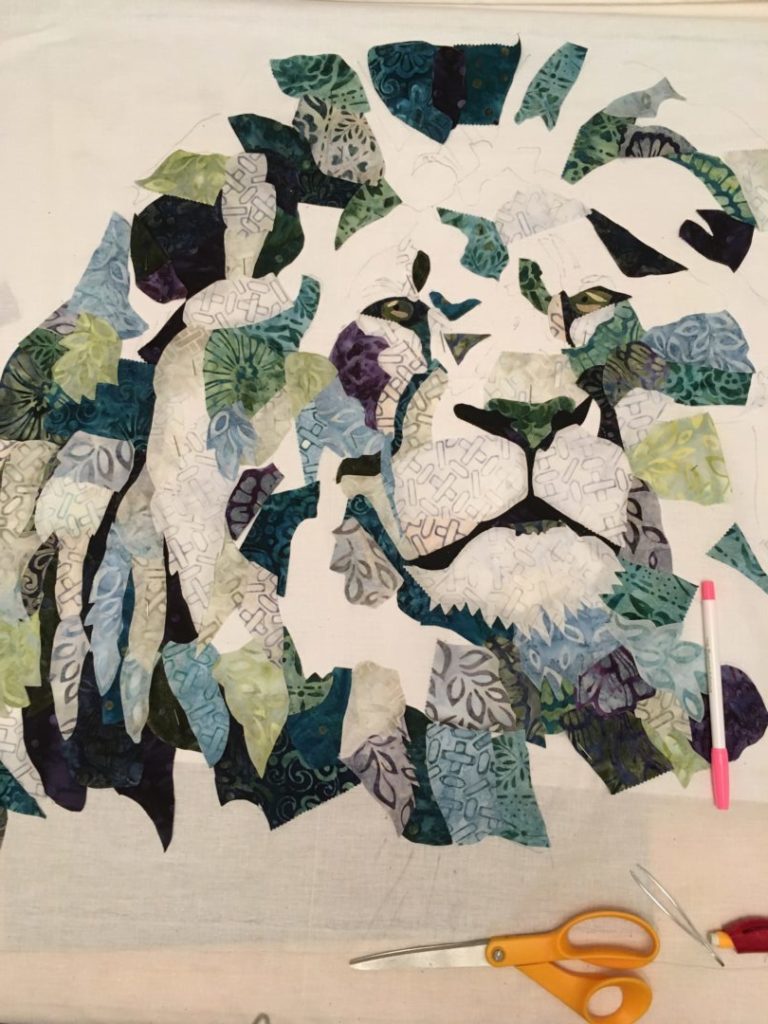 The fabrics are done.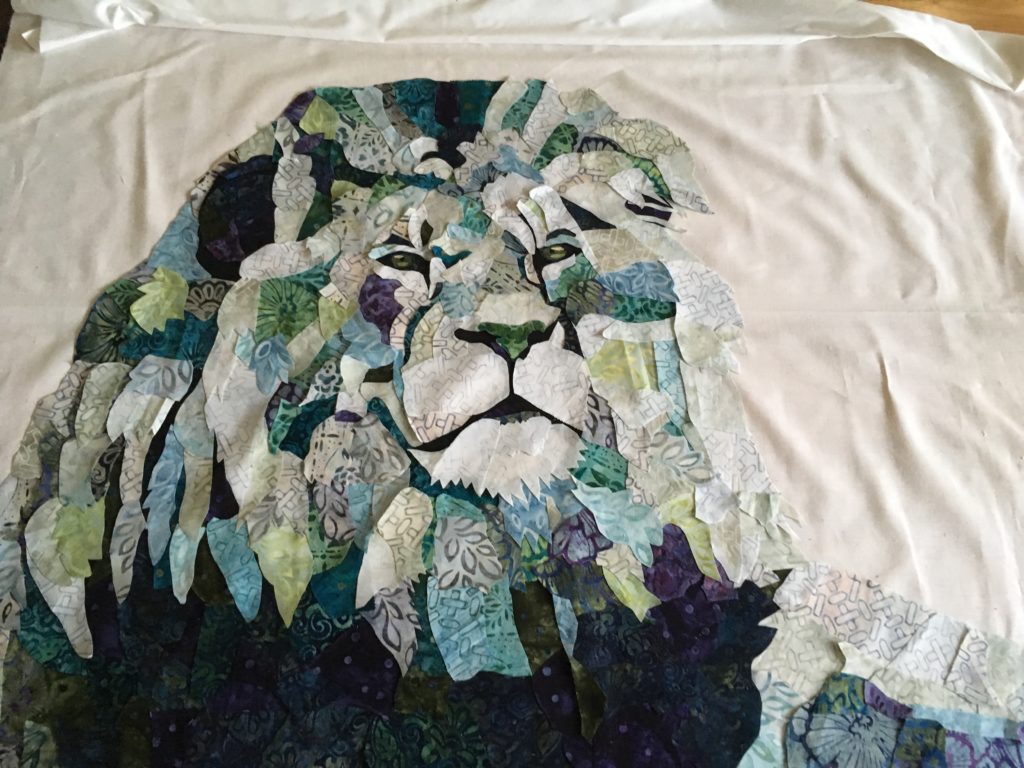 And a big jump to the finished quilt.  I tested a few fabrics for the background, but didn't really like most of them.  I found this green batik that has little leaves on it, it works enough to call it good.  I added a border of the fabrics I used because it needed something extra. 
A close up of the face and the stitching.
I'm realizing I don't have a good picture of the quilt finished and hanging, so I'll come back and add one in here soon! 
Overall this was an interesting experiment and I enjoyed trying a slightly different method.  That being said, I really think I like smaller pieces for my fabrics, and I'm not sure I'd limit myself to one group of fabrics again.  I found that this set really lacked the variety of shades I was craving.  Sometimes learning what you don't want to do is just as important as what you DO want to do in the future. 
Happy Quilting! ~Jessica